The deadly blow to influencers?
Virtual influencer? Influencer robot? CGI influencer? Virtual YouTuber? Vtuber? Digital Avatar influencer? AI models?
The concept is so new that we don't know what to call them. Yet.
What am I talking about?
Virtual influencers are fictional computer-generated "people". A social media persona represented by a virtual avatar.
My guess is you've heard about the concept but maybe never really seen one?
Could this spell the end of influencers as we know it?
The virtual influencer from Sweden
If you happen to live in Sweden you may have heard about Blondinbella's digital twin?
Back in November 2018, the well-known blogger Isabella Löwengrip announced the launch of a digital influencer robot. This was an opportunity to expand her reach on a global level.
But the main reason was to get rid of the biggest bottleneck: herself.
No wonder. It must be exhausting to be an influencer expected to post every day. Especially if you have two kids and a business to run.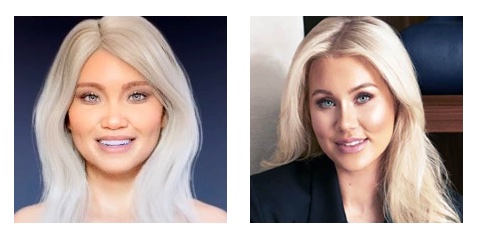 The Instagram account for "Gabrielle" was launched. The story got picked up by the news… Then what?
Crickets.
Some turbulent events in Isabella's personal life seem to have put an end to this pursuit. Unfortunately. Because she might have been on to something…
Say hello to a new type of influencers
Isabella was certainly not the first.
The first virtual YouTuber, a so-called VTuber, started in Japan in early 2010.
Today there are around 10,000 active VTubers, where the majority speak Japanese and use anime-inspired avatars. The largest one being Kizuna AI with over 4M subscribers (spread across different channels).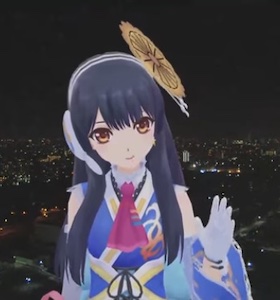 The world's first digital supermodel showed her face on Instagram in 2017. Today Shudu has over 215k followers.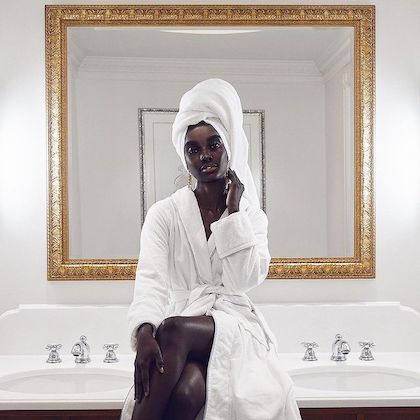 Fun fact: the creators behind Shudu eventually helped Isabella Löwengrip make her virtual avatar pictured at the start of this blog post.
A more notable example is Lil Miquela. She is the biggest of them all, raking in some serious money. Mainly on interviews and music but also through collaborations with big brands such as Prada and Calvin Klein. She has 3M+ subscribers and is active on Instagram, TikTok, and YouTube.
Of course, someone makes a list of the highest-earning robot influencers out there (allegedly). It's all based on estimated numbers and not worth linking to. But yes, the number is growing and there are certainly people making a living out of this.
Let's just give a few examples from that list:
We have the pro-Trump blond influencer Bermuda who somehow managed to "hack" Lil Miquela's account. She was quickly forgiven and they are now friends. Often seen in photos together.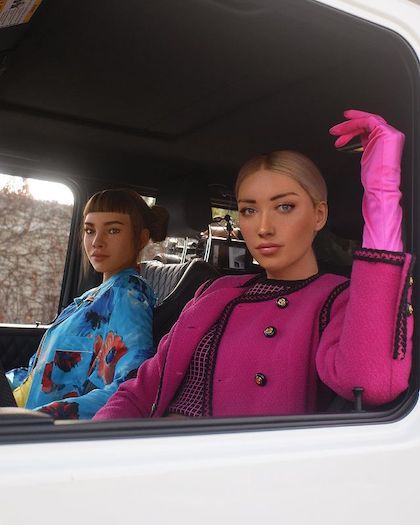 The first male robot influencer is Blawko. As a true influencer from the future, he is always wearing a face mask… That's some scary foresight considering he has been wearing it ever since 2018. He is also friends with Lil Miquela. Coincidence? No.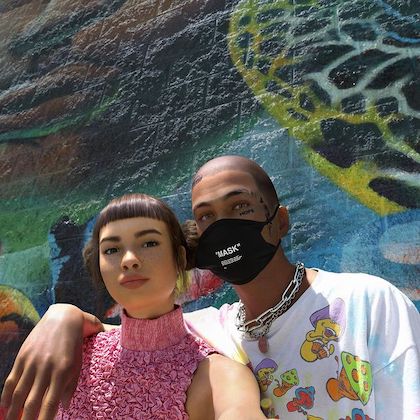 CodeMiko takes it to a whole other level
In 2020 an unemployed American animator bought a full-body tracking suit and started streaming on Twitch.
A pretty bold bet since the suit alone costs $26k with an annual subscription fee of $10k.
CodeMiko is best described as a "just-chatting" streamer with a unique interviewing style. She often appears in her human form as well, referred to as "The Technician".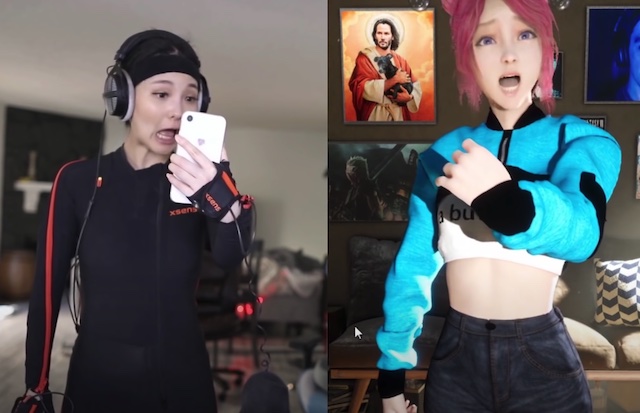 The Technician uses an expensive "XSens MVN Link" suit to motion control CodeMiko, which gives her human-like gestures.
On top of that, she uses a face-tracking app hooked up to a camera to capture facial expressions and enable lip-syncing.
The result is a real-time voice + motion-controlled clone with groundbreaking capabilities…
Her rise to fame can be attributed to the fact she is in full control of the content. The set, the character's appearance, props, and animations are all created by her.
Interviewing other celebrity streamers is a clever way to gain exposure. But what makes CodeMiko truly unique and captivating is the elaborate interactivity she offers to her audience.
Occasional polls make it possible for the chat to control the storyline, or even change the appearance of Miko.
For more spectacular outcomes she offers donation-based actions. Some noteworthy examples being: the ability to mute Miko for 30 seconds, making her fart, or even kill her - with a nuke.
This is something the audience seems to have enjoyed, as she saw her income triple when these options were introduced.
Crossing the uncanny valley
These are certainly the early days. Eventually, the tech will become more affordable, and a new ecosystem may appear soon. Equipped with apps and platforms that haven't been invented yet.
So what does the future hold?
I remember when I read the Oxford Study from 2013 called "The future of employment: how susceptible are jobs to computerization?".
The report, backed by some serious data crunching, claims that 47% of the jobs would be replaced by automation, artificial intelligence, and machine learning within 25 years.
Surprisingly, "Photo models" was on the top of the list of jobs that are doomed. A job I hadn't even considered endangered. But it kind of makes sense when you think about it.
A photoshoot is an expensive and time-consuming feat. First, you need to find the perfect location, then you need to hire a big crew of photographers, models, fashion designers, make-up artists, etc.
If you manage to pull this off, you still are in the hands of the weather gods to make everything spectacular. Yes, you can increase the likelihood of success with some photoshop magic in post-production. But there is a limit to how far you can push it.
Now imagine if you can use CGI instead and get 100% perfect results every time. Instead of a supermodel you hire a "poser". Someone that pulls on a CodeMiko suit in front of a green screen, just to make it easier to switch from one pose to another and to make it look natural.
I could see that happen. Especially after what I've seen today.
Are influencers also under threat?
What if agencies could start producing (and growing) artificial influencers on demand? Wouldn't that be a threat?
Nah, this should only be seen as new competitors to traditional "influencer marketing". The Virtual Influencers will rather co-exist with the "real" ones.
A more likely outcome is that the two camps will blend over time. New, uninvented tools will help influencers create more spectacular posts. Both faster and cheaper.
Meanwhile, new industries and jobs will pop-up. Such as "Digital Fashion House" and "3D tailor"?
One thing is for sure. With photo realistic tools like MetaHuman and deepfake, we do have an interesting time ahead.